Fully insured with the SOLARKAUF letter of protection
WE CARE FOR SECURITY – FOR THE LIFETIME OF A FACILITY.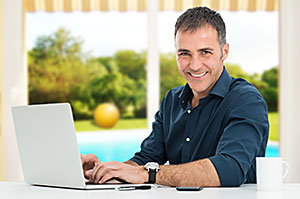 The solar letter of protection is unique on the market together with the result of experience with more than 10,000 facilities. This service guarantees you quality and safety from the start: from your decision for a photovoltaic system, including the construction phase up to the entire operational phase of the facility.
The solar letter of protection offers a unique and tailor-made performance package: All hazard protection for your photovoltaic system, securing your yield, liability and legal protection, regular maintenance and monitoring of the facility, emergency aid in the event of a power outage and storm damage.
WE OFFER OUR OWN COMPREHENSIVE SERVICE AND INSURANCE PACKAGE.
1.

First-class risk coverage

The solar letter of protection offers a comprehensive and in part unique insurance cover, ongoing service and quick support in the event of damage.

2.

Yield guarantee

Should it happen that your system does not perform due to an insured damage, or if it simply does not deliver the guaranteed expectation - the failure will be reimbursed in the context of the agreed scope.

3.

A variety of assistance services

In the event of an issue, we will as soon as possible perform the emergency service for storm damage and power failure.

4.

System Monitoring

During the operation of your system a continuous monitoring takes place. Subsequently, malfunctions can be detected and corrected quickly.

5.

Important services

Regular monitoring of your system on-site including the rendering of measuring and assessment protocols (E-check) are part of the service scope.

6.

Unique SSD re-power option

With the SSD re-power option you make financial provision for the re-powering or the disposal of your system at the end of the system's lifetime.
Please note:
The SOLARKAUF letter of protection is available in the versions, basic, compact and SSD re-power plus. Decide on the desired scope of services to suit you.